Beware of Perfectionism!
By Laura Fitzpatrick, Deputy City Manager, Chesapeake, VA and Southeast Regional Vice President, ICMA Executive Board
I was recently asked to speak to public administration students at a local university.  I spent over an hour sharing leadership lessons from my father, Daniel Fitzpatrick.  My father retired in 2018 after a long career in city management. Ninety-nine percent of the framework I apply to my work in local government was instilled in me by my dad.  I call these lessons "Laura Fitzpatrick's Top Ten of City Management and Leadership Lessons from Dan Fitz." In this piece, I will share three of these lessons specifically related to perfectionism.
PERFECTIONISM AND RESULTS.
Like many of us, I struggle with a tendency towards perfectionism.  I contend with this often in the world of work. I first reflected on perfectionism circa 2005 when I was in my first deputy city manager job in a small community.  I was tasked with revising the personnel manual.  I was paralyzed by the enormity of the task amidst the many hats you wear in a small city.  In a conversation about the project, my dad casually commented, "It sounds like you are letting perfect be the enemy of good."  He suggested I just get started on the increments of the project and not get hung up on making it perfect along the way. This was a light bulb moment for me! Do not let perfect be the enemy of good.
YOU DO NOT NEED TO BE PERFECT.
A few years ago, my dad and I were talking about effective leadership.  He is aware that, like many of us, I have struggled with imposter syndrome.  In one conversation, he said to me, "You know, Laura, you do not need to be perfect to be a good leader. Look at me!"  (Self-awareness is an admirable quality of my father.)
In another conversation, we were talking about interviewing. "You do not need to be perfect to get the job," he said. "You also do not need to have a perfect interview to get the job!"
What a valuable reminder in times of stress and self-doubt.
YOUR TEAM WILL NOT BE PERFECT.
In my reflections about perfectionism, my dad and I have discussed its relevance towards leading a team. I find myself silently cringing when a team member makes a mistake or approaches an issue in a way different from what I envisioned.  Just as we must be understanding of our own imperfections, we must also be understanding of others.  This also pertains to the notion that there are several right ways to get the result we desire.  Approaches that deviate from the "perfect approach" in our head can be effective and are often better for results and the team.    (Of course, this is an essential part of delegation!)
A dose of perfectionism can certainly add some value as we pursue excellence in all areas of our lives; however, it can also be a very heavy burden to carry and impose on others.  My awareness for the negative impact perfectionism can have on my leadership and results is acute.  I carry this awareness with me as I navigate the world.  Thanks, Dad for all the insights and discussions.  I look forward to many more!
____________________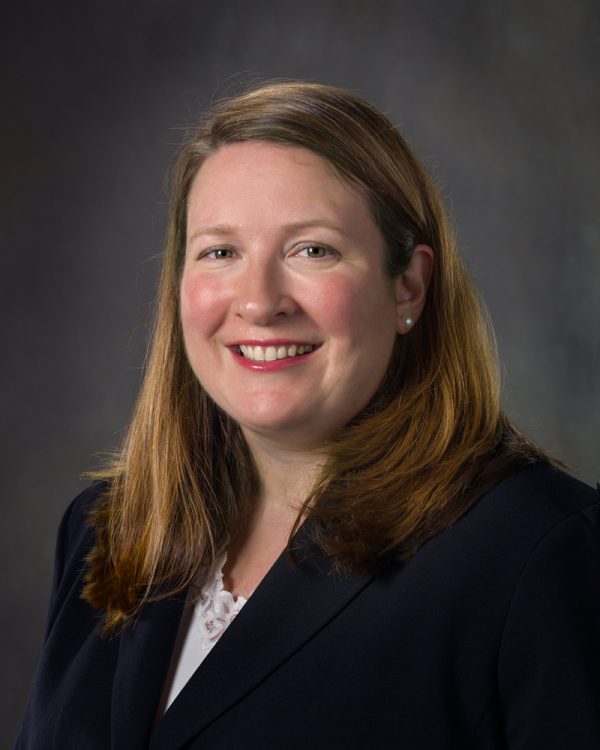 Laura Fitzpatrick has worked in city management for eighteen years and currently serves as a deputy city manager in Chesapeake, VA where she works with Information Technology, Finance, Budget, Purchasing. FOIA/Records and Process Improvement.  She holds a Bachelor of Science degree in business administration from the State University of New York at Buffalo as well as a Master of Public Administration degree from the University of Kansas.   She is a Credentialed Manager since 20011 (ICMA-CM) through the International City/County Management Association (ICMA) and is a graduate of the Leadership-ICMA Class of 2009.
Prior to joining the Chesapeake team, Ms. Fitzpatrick served as an assistant city manager in Hampton, Virginia for three years where she oversaw departments responsible for leisure services and internal services as well as the 311 citizen contact center.   Before coming to Hampton, Ms. Fitzpatrick served seven years as an assistant city manager with the City of Rio Rancho, New Mexico, a rapidly growing suburb of Albuquerque.  Additionally, Ms. Fitzpatrick has served as a deputy city manager in Manassas Park, Virginia and assistant to the city manager in Troy, Michigan.
Ms. Fitzpatrick has a broad generalist background having worked with all services of city government.  She has extensive experience in communicating the work of city government to various audiences, collaborating with departments to get results, and working with a variety of citizen boards and committees.
Want to connect with Laura? You can reach her via email: lfitzpatrick@cityofchesapeake.net