Announcing The League + Lance Strategies Summer Webinar Series!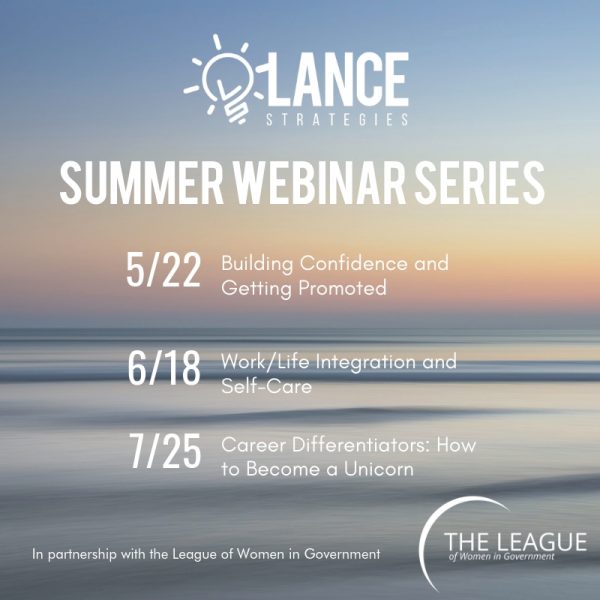 The League and Lance Strategies are excited to announce the Summer Webinar Series! These sessions will be 30 minutes long with micro-strategies for success followed by Q&A time to answer your burning questions!
Wednesday, May 22 at 12:00 pm (PST)
Building Confidence & Getting Promoted
Register Here!
Tuesday, June 18 at 12:00 pm (PST)
Work/Life Integration & Self-Care
Register Here!
Thursday, July 25 at 12:00 pm (PST)
Career Differentiators: How to Become a Unicorn
Register Here! 
The webinar series is FREE, but pre-registration is required, so REGISTER TODAY!
____________________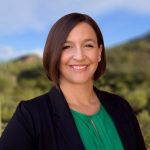 I have spent the last 12 years of my career cultivating strategic approaches to attaining goals and developing content to help organizations and individuals who are committed to professional and personal development. From working with major corporations like Google to supporting small non-profits, I put my skills and experience to work to customize a high-value and unforgettable experience for my clients and audiences. Prior to my work with Lance Strategies, I served as the Assistant City Manager for the City of Surprise, Arizona, and with the Town of Gilbert, Arizona, I first serving as a Budget and Financial Planning Analyst before promoting to the Assistant to the Town Manager position. I also served as Gilbert's Public Works Director for most of 2013. My additional previous municipal government experience includes service as the Assistant to the City Manager, Interim Director of Parks and Recreation, and support of Community Development operations for the City of Maricopa, Arizona.
Outside of the government arena, I serve as a faculty associate at Arizona State University, teaching City and County Management for MPA and MPP students in the School of Public Affairs, and I previously did non-profit work coordinating local and international service programs and community development activities. I hold a Master of Public Administration, concentration in Urban Management, and a Bachelor of Science, Justice Studies from Arizona State University. I served 8 years with the Southwestern Business Financing Corporation Executive Committee and am a member of Arizona State University's Academic Advisory Council for the College of Public Service and Community Solutions.
Finally, as an Arizona native, in my spare time, I love to kayak throughout Arizona and hike with my dog, Nala. I even take my husband, Sean, along sometimes, too! I am a first-time Mom to a beautiful baby girl, Emersyn, who we welcomed in May of 2018, and I am also a proud stepmom to an 18-year-old, Myka, who helped me learn to appreciate the value of deep breathing while she was learning how to drive and is now setting off on her college career. 
To contact Nicole, email her at Nicole@NicoleLanceStrategies.com.