HAPPY 4th BIRTHDAY LEAGUE OF WOMEN IN GOVERNMENT!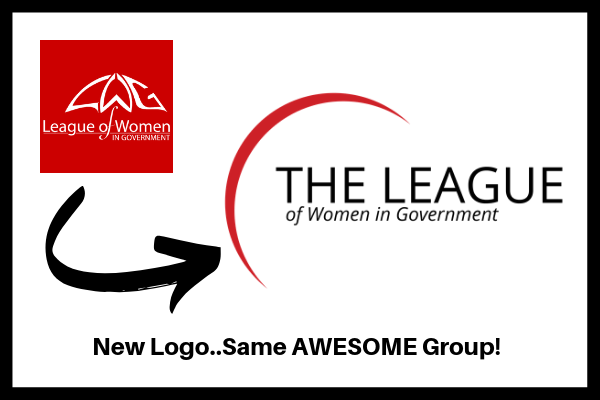 By Pamela Antil, League CAO & ACA, Santa Barbara, CA
To celebrate the League's 4th birthday, we took a short break from our regular newsletter schedule to not only update our website, but also, to fully implement our new logo. The red swoop in the new logo pays homage to our original umbrella which was created to represent the League's Mission in support of all local and statewide organizations that advance women to local government leadership.
We hope you enjoy the new website not only for the look and feel of the site, but for the enhanced navigation which we hope will make it easier for users to find information, articles, and events. As always, the League will post events from across the country that provide a learning, development or networking opportunity for women in government and we welcome content from women in local government across the nation and around the world. The new site also includes our #SheLeadsGov Celebration page to recognize those women who have achieved the next executive level position in their career and state and national awards in local government.
We invite all members to share articles, event information and #SheLeadsGov Celebrate announcements for the League to post by emailing INFO@LeagueOfWomenInGovernment.org to broadly share this information with our colleagues in other areas of the country and the world!
Finally, we are super excited to partner with Polco to include a new survey platform on our website and invite everyone to participate in the first two surveys. To participate, there are a few prompts you will be required to fill out including your email address, etc. You can also add "The League of Women in Government" to your own "My Groups" feed to regularly participate in future surveys. All comments may be made with your name or anonymously if you choose. Responses are shown in real time and may be viewed by everyone who follows the League feed.
1. What topics for training and development would be the most useful to you right now?
2. If you are an assistant CAO in local government (Assistant City Manager, Deputy County Administrator, etc.), is your career goal to become a CAO? YES or NO? If NO, why not?
Enjoy the new website and, as always, don't hesitate to contact the League if you have questions or comments to share.
_______________________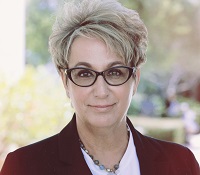 Pamela "Pam" W. Antil has over 25 years of experience directly managing and advising local government agencies across the country including small and large cities such as San Jose, CA, Ann Arbor, MI and Palo Alto, CA.  Currently, she is the Assistant City Administrator for the City of Santa Barbara, CA.
Ms. Antil has been recognized for her published articles and papers on a variety of topics including advancing women in local government; the future of policing in the United States; business networking; innovation and design thinking; post-merger/operational due diligence in the private sector; and use of social media by local government.  An avid networker herself and early adopter of social media in government, Ms. Antil founded the Municipal Managers group on LinkedIn in 2007, which has over 12,000 members today and the League of Women in Government in 2015, supporting the advancement of women in local government.
Pam is an active member and Credentialed Manager through the International City/County Management Association, Cal-ICMA, Alliance for Innovation, Municipal Management Assistants of Northern & Southern California, BJA Executive Session on Police Leadership, Emerging Local Government Leaders as well as serves as a Board Member for Women Leading Government CA and President of the League of Women in Government. Pam has a Bachelor's degree from Central Michigan University and a Master of Public Administration degree from California State University. She is the mother of two children, Sydney and Peyton, and she resides in Santa Barbara, California.