The Michigan 16/50 Project & Women's Municipal Leadership Program

Recently we caught up with Emily Kieliszewski from the Michigan Municipal League about the MML's newly launched 16/50 Project which was designed, along with insight and help from the League of Women in Government, to help increase the number of female municipal managers. Here is our interview:
PAM: What is the 16/50 Project, why was it developed and what are its goals?
EMILY: The Michigan Municipal League's motto is "we love where you live." We try to achieve this in a multitude of ways – from our advocacy in Lansing and Washington, D.C., to our educational programming for elected and appointed officials, and most recently through our newest endeavor – the 16/50 Project, which seeks to increase the number of women municipal managers. The 16/50 name comes from the two statistics that put us into action – women make up roughly 50% of our state population, yet only 16% of our municipal CEOs. The 16/50 Project was unveiled in March with a focus on highlighting the problem – and doing something about it.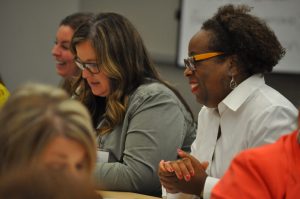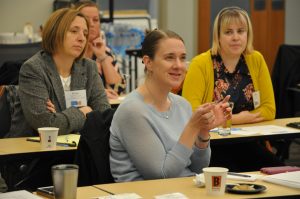 Together with a work group of MML members (including experienced managers) we honed in on three major areas of focus to address the barriers women face when it comes to gender balance in the municipal executive seat:
training and supporting women who are actively seeking to fill these roles
providing education and resources for the elected officials who hire them, and
attracting new women into the profession by highlighting those who currently hold these roles and demystifying the career path.
PAM: Within the 16/50 Project is the Women's Municipal Leadership Program, can you tell our readers about this program?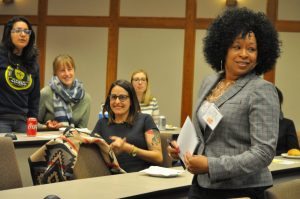 EMILY: Women executives, and those who seek to become them, face unique challenges. By providing women with content, tools, and opportunities that can help serve their specific needs, the 16/50 Project works to develop strong local managers – and strong local communities. Most notably, we are working to do this through the Women's Municipal Leadership Program.
WMLP is an exclusive professional development opportunity for aspiring women to advance their skills and leadership abilities on the path to becoming strong local managers. Over the course of four months, participants dive in on key topics instructed by municipal experts (including municipal finance, budgeting, economic development, and council-manager relations), build leadership expertise with an executive coach, and gain insight on the application of their new skills by interacting with panels of current municipal managers.
PAM: How many and how were the candidates for the first cohort of the WMLP selected?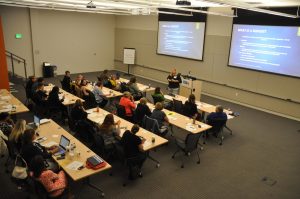 EMILY: Nearly 100 applications were received for the 25 spots in our inaugural class (meet the Women's Municipal Leadership Program Class of 2018 here). Applicants were asked to submit a resume and to detail their previous and current involvement in local government, their career goals, highlights of recent leadership responsibilities and achievements, and what outcomes they hoped for as a result of their participation in this program. A panel of our work group members reviewed applications to help guide the selection process.
What was the response the MML received about the program from the participants?
Our participants describe it best:
"Honestly, it would be tough to choose the MOST helpful part because one of the greatest strengths of the program was the range of relevant topics covered. The city manager profession requires us to be a "Jill of all trades", and WMLP provided an excellent sampling of critical topics and the skill set needed to balance it all."
"My key takeaway from this program was growing my knowledge and network in this field. As a young professional, participation in this program was incredibly helpful in my development."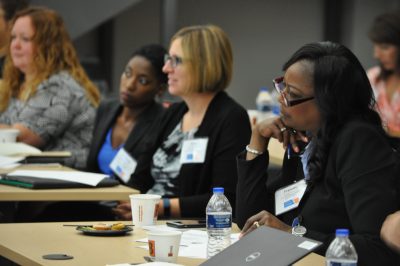 "This training left me with a new set of knowledge and a wonderful network of women who I can reach out to at any time. This is a very rewarding program that I am proud to have been a part of and would love to encourage more young professional women to apply for the next cohort!"
PAM: When will the next cohort be selected?
EMILY: We hope to solidify dates for the next Women's Municipal Leadership Program over the next few months, with applications available later this spring.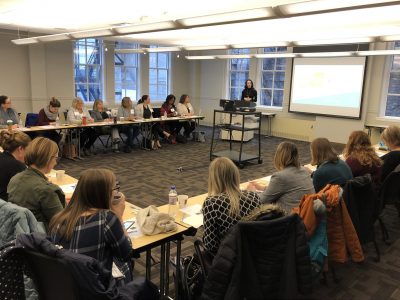 PAM: Thank you for the time Emily, any other thoughts you'd like to convey to our readers?
EMILY: While the Women's Municipal Leadership Program may be the capstone of the 16/50 Project, here's a snapshot of the other components we've been busy driving forward:
We're working to train elected officials on their piece of the puzzle through the League's Elected Officials Academy, which includes targeted diversity and inclusivity training for elected officials with specific focus on gender balance.
We've kicked off 16/50 Ambassador Program, which connects students and professional women interested in local government management directly with women currently serving in those roles. Our ambassadors serve as a point of contact, share resources, and provide insight on the profession to women from all career stages.
We're hosting Women Leading Local Government sessions at universities throughout the state featuring women currently serving as municipal managers in Michigan. Our panelists present students with interactive local government challenge scenarios and exchange dialogue on the profession and career path.
We're highlighting the 16% through 16/50's Executive Profiles.You can't be what you can't see: by bringing the women leading local government in Michigan to the forefront, we're providing other women role models to follow while showcasing the work that women do as chief executives in our municipalities.
We are incredibly energized by the 16/50 Project's progress since its inception one year ago, there's still work to be done. We continue to add resources, meaningful training opportunities, and other programming to help more women secure the top job to lead Michigan's communities forward – and we hope this can be a model for other states as we work toward gender balance in the municipal executive profession.
____________________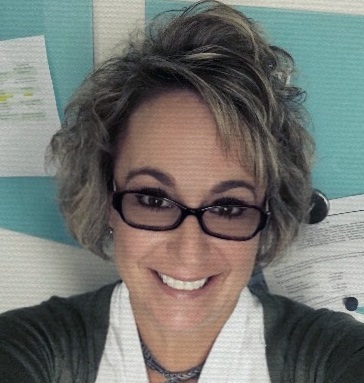 Pamela "Pam" W. Antil has over 25 years of experience directly managing and advising local government agencies across the country including small and large cities such as San Jose, CA, Ann Arbor, MI and Palo Alto, CA.  Currently, she is the Assistant City Administrator for the City of Santa Barbara, CA.
Ms. Antil has been recognized for her published articles and papers on a variety of topics including advancing women in local government; the future of policing in the United States; business networking; innovation and design thinking; post-merger/operational due diligence in the private sector; and use of social media by local government.  An avid networker herself and early adopter of social media in government, Ms. Antil founded the Municipal Managers group on LinkedIn in 2007, which has over 12,000 members today and the League of Women in Government in 2015, supporting the advancement of women in local government.
Pam is an active member of the International City/County Management Association, Cal-ICMA, Alliance for Innovation, Municipal Management Assistants of Northern & Southern California, BJA Executive Session on Police Leadership, Emerging Local Government Leaders as well as serves as a Board Member for Women Leading Government CA and President of the League of Women in Government. Pam is an ICMA Credentialed Manager, has a Bachelor's degree from Central Michigan University and a Master of Public Administration degree from California State University.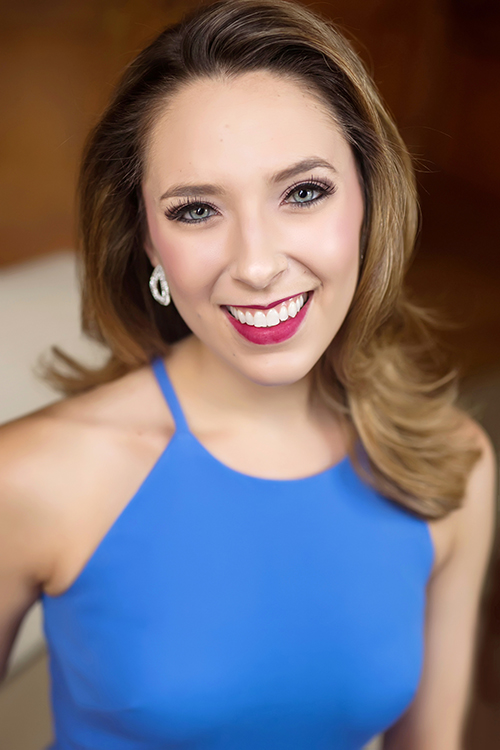 Emily Kieliszewski serves as the League's Membership Engagement Specialist. In this role, Emily strategically coordinates with all areas of the League to connect members with resources they need; enhances member engagement through the execution of various outreach, programs, and events; and maintains strong relationships with League members. Emily manages the 16/50 Project and is also the host of the League's Limelight podcast. Before joining the League, Emily worked with several nonprofit organizations including the National Alliance on Mental Illness, Children's Miracle Network Hospitals, and the Miss America Organization, and previously spent time working in the Michigan State Senate. She is a recent graduate of the Michigan Political Leadership Program through the Institute of Public Policy and Social Research at Michigan State University and serves as Vice President for the National Alliance on Mental Illness – Michigan.