League Board Member Ted Staton Honored as 2019 ICMA Outstanding Mentor Award Winner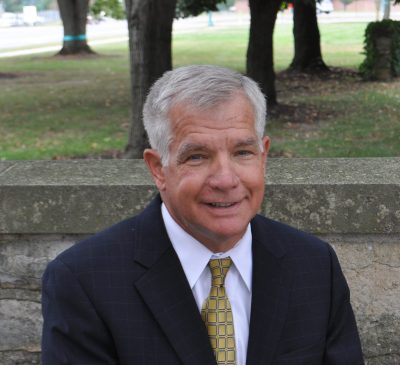 By League Newsletter Editor
The ICMA Outstanding Mentor Awards recognize local government professionals who have demonstrated a commitment to mentoring the next generation of local government leaders and who have had a significant positive impact on the life and career of their mentees. The League of Women in Government is proud to announce that League Board Member Ted Staton was named as the 2019 Outstanding Mentor Award Winner.
Ted was nominated by a several colleagues from Michigan and Ohio where he served as Assistant City Manager of Dayton, OH and City Manager of East Lansing, MI and Upper Arlington, OH. Here is what his nominators had to say about Ted:
We can think of no other person more deserving of this Award than Theodore "Ted" Staton, City Manager of Upper Arlington, OH. Ted has made a tremendous impact on each of our careers, as well as those of many others.
Pamela Antil, Assistant City Administrator, Santa Barbara, CA: When I returned to Michigan after several years in California, I was anxious to connect with Michigan managers to continue my career in local government. Over and over the advice I received was, "talk to Ted Staton, he will help you." And he did, over and over throughout my career. Ted talked through interview techniques with me and his advice proved invaluable during interviews. Even after several positions, Ted remained a constant in my life as a sounding board and mentor. He also helped me mentally process being terminated by one of my managers. Ted provided strength through his words of encouragement convincing me that while this firing was a terrible experience, the moment would not define me or my career. He was spot-on with this advice. Years later, when the League of Women in Government added men to our Board, Ted was the first person we approached because of his long support of mentoring women in the profession.
Summer Minnick, Deputy Executive Director, Michigan Municipal League: When I was a graduate student intern for Ted, he used to gather his former interns and treat them to dinner. We were all young women just starting our careers. Each of those women went on to have successful careers in varying fields. Years later I realized that way before the resurgence of the women's and  Me Too movements, Ted was systemically trying to get more women into local government. He was intentional about gender equality in a quiet, methodical way. My internship experience set me up for the career I have today with the MML and his advice still guides my heart.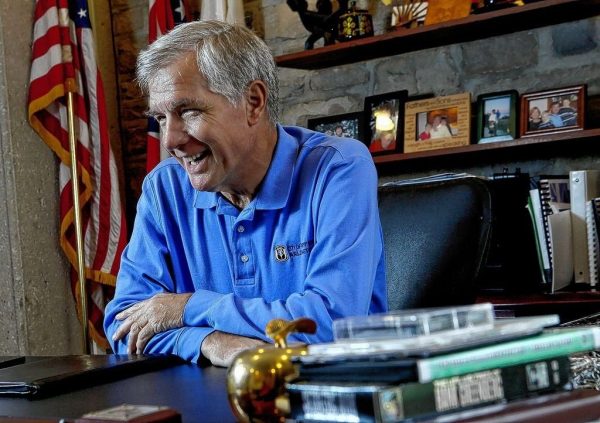 Rebecca Fleury, City Manager, Battle Creek, MI: Ted has meant a great deal to our profession. While in Michigan, he welcomed colleagues with an unforgettable smile. No question was dumb and he was quick to offer support and share his wisdom and experience. With his vast knowledge and willingness to share, he is the very definition of an outstanding mentor. Whether you were a new or seasoned manager, it did not matter to Ted. He welcomed your inquiry and excelled in our field.
Christine Burns, Village Manager, Spring Lake Village, MI: Ted is so deserving of this award.  I have been the recipient of Ted's mentorship and friendship and am a better manager because of him.  Early in my career – maybe my first MLGMA Conference – he offered a warm smile, handshake and an offer to call him whenever I needed anything.  We shared more glasses of red wine than I could count as he helped me navigate difficult (to me, anyway) situations with grace and ease.  He is always the calm when my storm blows in and I appreciate his comforting demeanor and quick wit.
Ashley Jacobs, Assistant County Administrator, Aiken County, SC: When I was going through a difficult time in my career, Ted made himself available anytime I needed advice. He did a fantastic job of coaching me to think about things differently. He never treated me like I was someone who wasn't on his level. He treated me as an equal, as a colleague, and talked about the ways that he knew I would be successful in the future. Years later, I still go back and read his notes and suggestions as inspiration. His presence has been an immeasurable gift.
Michelle Crandall, Assistant City Manager, Dublin, OH: Ted has been a mentor to many young (and not so young) local government professionals throughout his career.  He always took the time to meet with me if I needed his thoughtful and sage advice, despite his busy schedule. He cares about your career & aspirations and wants to provide any guidance you are willing to receive so that you can be successful.  Always respectful and kind, but willing to challenge you or set you on the right course if he knows you are headed down the wrong path.  Ted also made me a better mentor because he provides such a strong example of what a great mentor should be.
There is so much more that we and others could write about Ted Staton, if space allowed. We didn't want to let this opportunity pass without sharing what a tremendous impact he's had in our lives, as well as the lives of others.
Editor's Note:
This award is particularly special as Ted passed away on the day he was named the award winner due to complications related to esophageal cancer. Ted will be greatly missed by not only his close knit family and the League of Women in Government, but by friends and colleagues from across the country.