Celebrate Women's HERstory Month through @SheLeadsGov on Twitter and #SheLeadsGov on all Social Media Platforms

By LWG Editor
Women make up over 50 percent of state and local government employees. Help us celebrate these AMAZING women during March — Women's HERstory Month by highlighting women leaders in your organization.
How? Submit a short video clip or JPEG image with a quote or words of wisdom and name/title along with the #SheLeadsGov artwork below and your city/county's Twitter handle to INFO@LeagueOfWomenInGovernment.org and we will post on Twitter and Instagram during the month of March and beyond.
Or upload to your own Twitter, Facebook or Instagram feed and tag with @SheLeadsGov and #SheLeadsGov.
These posts inspire others and highlight the extraordinary work being done by women in local government. Don't forget to tag the photo with @SheLeadsGov and with #SheLeadsGov. Questions? Email us at INFO@LeagueOfWomenInGovernment.org
#SheLeadsGov artwork: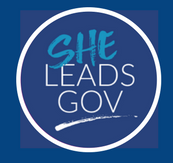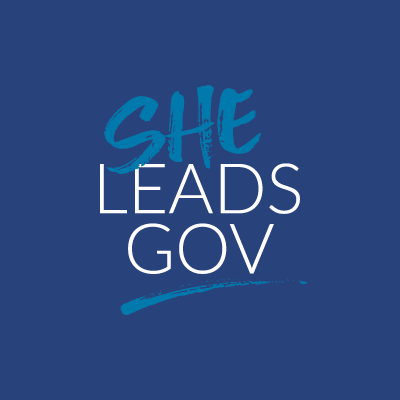 Examples of previous posts include: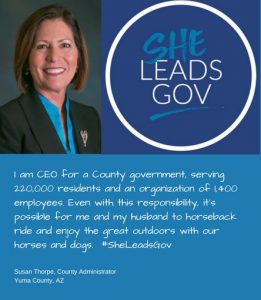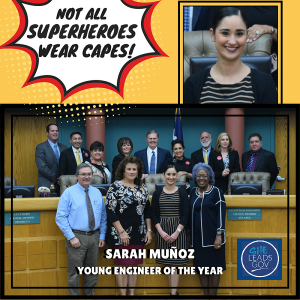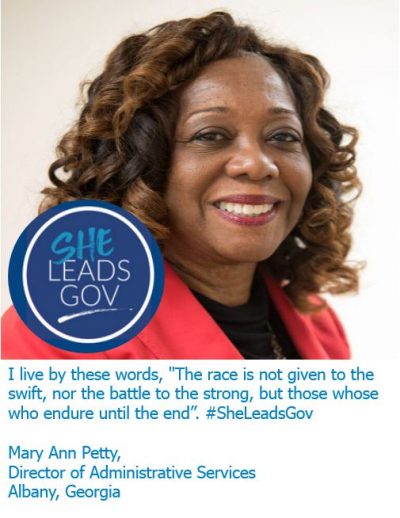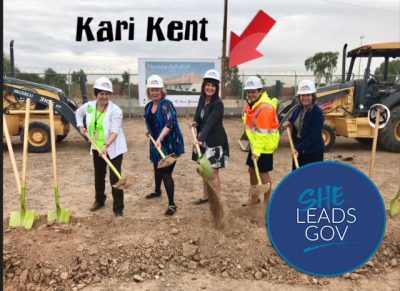 ____________________
#SheLeadsGov Video Examples: