The Important Breakthroughs of the #MeToo Movement
By Valerie Martinelli, MPA – Leadership, Life, & Career Coach/ HR & Management Consultant 
Sexual harassment has become one of the most prevalent workplace and HR topics in recent weeks. In response to that, there have been surveys that suggest exactly how bad sexual harassment in the workplace has become.
One such survey was conducted by CNBC, which highlighted that one in five Americans have reported being sexually harassed in the workplace. Some highlights from that study include:
By age group, 16 percent of those ages 18 to 34 said they have been victims, while 25 percent of 50- to 64-year-olds say they have been.
The poll was conducted from Dec. 10 to 13 with 800 adults nationwide and a margin of error of plus or minus 3.5 percentage points.
This data is irrespective of income, political affiliation, or geographic location. Sexual harassment was reported to be higher amongst Gen X and Boomer women than it was among Millennials, likely due to time in the workforce and exposure to such behavior. However, what about the disparities on how seriously sexual harassment is taken? 88 percent of women state that they take sexual harassment as seriously as their company; 87 percent of all adults, yet only 85 percent of men state that they take sexual harassment as seriously as their company. This is a problematic statistic if they continue to be the offenders. So, what can workplaces do to ensure the safety of their female employees?
New Year, New Policies
The new year is a good time for new workplace policies. I advise first re-examining the ones you currently have in place. Do they account for possibilities in our ever-changing world of work? Do they include technology? Do they encompass training? As a company, how do you handle complaints? Do those steps include management? Re-train your employees and managers on protocol and the steps that you would like taken if a case should be reported. Be sure that your HR department understands their role as well. Cases that we have been witnessing will have many repercussions, including PR, financial, and talent. The best candidates will not work for a company who has been known not to take these cases seriously or handle them properly.
Corrupt Corporate Cultures
With sexual harassment can come an abuse of power and a corrupt corporate culture, which it is almost virtually impossible to rid an organization of. Doing so requires the full support of each executive, manager, and employee. However, I think that we need to be thinking proactively and asking ourselves how to prevent it in the first place.
Sex should not have a place in our workplaces nor should have power over our careers. The women's movement got us into the workplace, but we weren't safe there. We have put up with it for far too long. Why do we have to be satisfied with having to work while being mistreated in the meantime? We are long overdue for equality inside the workplace. To provide some perspective on this issue, let's look at another survey.
CareerBuilder conducted a survey early in 2017 that found 30 percent of workplace relationships end in marriage. It also found that 41 percent of workers have dated a co-worker. And it isn't just occurring between peers. Of those who have had an office romance, more than 1 in 5 have dated a superior- an occurrence that was more common among women than men. Fifteen percent of workers who have had an office romance state that they have dated someone who was their boss. As if that statistic isn't bad enough, 19 percent of office romances have involved at least one person who was married at the time.
Sexual harassment has been illegal since 1986 and in that time, most of the training has focused on how to avoid liability, not how to improve workplace culture. How should we be looking at workplace romances now? Where does the line exist, and should a zero-tolerance policy exist? We should be giving this topic much thought and having a thoughtful discussion regarding the changes that need to be made in the workplace.
So, what does the future hold for the women who have reported instances of sexual harassment and alike? There has been concern that they will be discouraged from, and not even considered, for new opportunities. They do not want to be excluded. So, how can employers continue to advance opportunities for women in the workplace while reducing the risk of sexual harassment and/ or inappropriate behavior? Men and women in power must be deliberate about their decisions, thoughtful about opportunities, and think beyond what is easy or may be convenient. Whether male or female, those in positions of power should:
Not flirt, even jokingly
Respect a co-worker's personal space
Only have one drink with co-workers
Discourage the concept of a "work spouse"
Avoid commenting or complimenting on someone's appearance
Except for clearly professional contexts, avoid meeting alone with a colleague of the sex which you are attracted to.
If these do not work for your business, then confer with a qualified consultant who can assist you devising ones that do. It is also important for there to be training in place to handle clients and customers who may exhibit harassing or abusive behavior. Those steps should include:
Training employees to recognize and discourage inappropriate conduct.
Reminding clients and customers of your expectations, particularly those including civil conduct.
Giving employees permission to exercise discretion and intervene to prevent harassing or unruly behavior.
Taking victim complaints seriously. Also, investigate when it is appropriate.
Evaluating organizational policies and provide training to employees on sexual harassment prevention and correction.
It's time for action and full equality in the workplace. Let's use 2018 as an opportunity to continue to advance the conversation and move opportunities forward for women.
__________________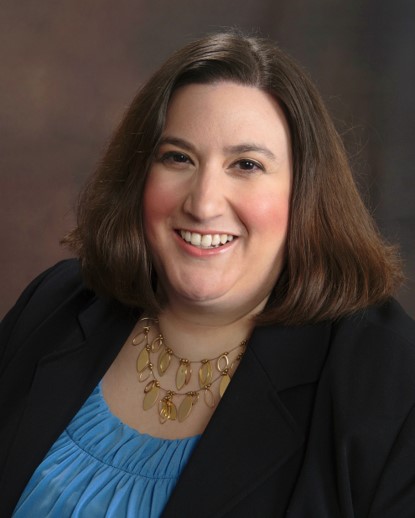 Valerie Martinelli, MPA is the CEO & Owner of Valerie Martinelli Consulting, LLC and Founder of Innovate 50/50. Connect with Val on Twitter @AskVMC or via website askVMC.com.