MEET THE 2020 LEADERSHIP TRAILBLAZER WINNER
Vanessa Donovan Hale, Assistant Town Administrator, Southborough, MA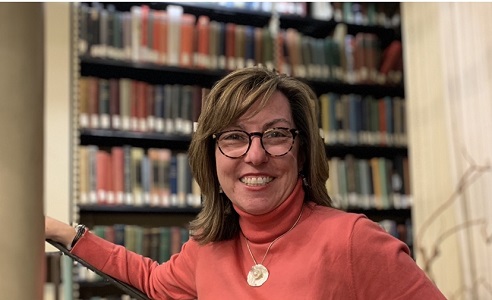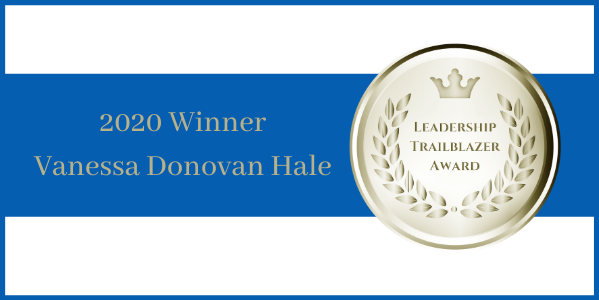 The League caught up with the 2020 Leadership Trailblazer Award Winner Vanessa Donovan Hale to talk about being named a Leadership Trailblazer and having a career in public service:
Q: Congratulations on being named the 2020 Leadership Trailblazer Award Winner. What does it mean to you to be recognized by your peers for this award?
I am astounded and overjoyed to be recognized in this manner.  I started my undergrad degree as an Art Therapy major at Albertus Magnus College, so pivoting to a career in local government administration right after graduation was not in my plan, and was completely happenstance due to a summer job in my hometown. In retrospect, I should have realized that shaping the life and culture of a community was such a fortuitous match for me.  In my opinion, women who choose to work as a department head or an Assistant Manager do so not because they are afraid of being the leader of the organization, but because they want to focus on being a "helper" to paraphrase Mr. Rogers.  Helping to develop the skillset that leadership requires within the organization has been a cherished role for me.
I have been honored to take up the mantle for public service.  It is a supreme match of my admiration for those who seek to give back to their community, to be a spokesperson for elected officials, town employees, and community organizations while assuring that ethics and memorable customer service are paramount.  My years working for the Massachusetts Municipal Association provided an utterly superb mentorship for me that stretched across the Commonwealth.  Since then, my tenure working in the towns of several metro-Boston communities have expanded my network but, more importantly, emphasized a "third place" where I have been able to coach other women in these communities, as well as through our collaborative professional associations. Craving out a mission for our newly formed WLG in Massachusetts has been an absolute joy.  From my peers, I have learned so many life lessons.  They have often emphasized the importance of empathy, a good dose of common sense, a handful of diplomacy with a mixture of grit and resilience as well as meaningful friendships!  The MMA had a bumper sticker years ago "Local Government at Work." Local government has been a paycheck but also a passion for me.  The acclaim from my friends and peers reminds me of the seeds planted by my Father years ago  – extend a helping hand to someone who needs a good deed or some sign of support.  Being the voice and support system for another whom I can cheer on is an all-star day in my opinion.  I love talking about how diverse my job is.  Recruit could be my middle name!
Being granted such recognition by my colleagues has been a blessing that I will always cherish and hope to repay to others for decades to come.
Q: What led you to a career in public service?
After finishing a semester abroad in Galway, Ireland I had huge credit card debt and was fortunate enough to find work with a family friend in Melrose, Massachusetts running for the State Senate.  I definitely caught the political bug immediately and was drawn to anything that allowed me to focus on community relations.  I finished my undergrad degree at Albertus Magnus College interning with US Rep. Gejdenson which solidified my passion for government and started my career with the League of Women Voters state office in Boston.  I think it was sheer kismet that landed me at the Massachusetts Municipal Association [MMA] after that for several years where I was coached by many on the nuts and bo