Announcing the Finalists for the 2018 League of Women in Government Leadership Trailblazer Award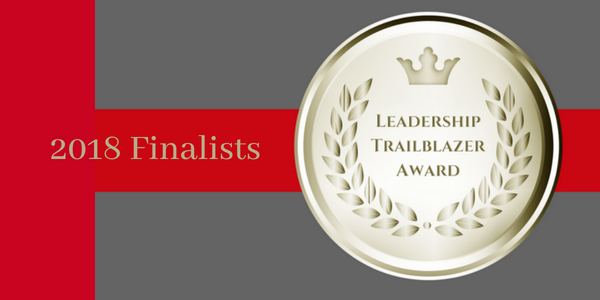 By LWG Editor
The League of Women in Government and the National Research Center, Inc. jointly announced the finalists for the 2018 Leadership Trailblazer Award.
Announcing the winners, League President, Ashley Jacobs added, "Of the fifty-six amazing nominees from across the country, the judges felt these ten finalists best captured the spirit of the award. We can't wait to recognize all of the nominees and the inaugural winner at the annual symposium. It will be a wonderful tribute to these remarkable leaders."
Nominations for the Leadership Trailblazer Award were submitted primarily by local government professionals who wanted to see a dedicated colleague recognized on a national scale. A panel of judges from LWG and NRC reviewed each nomination and selected the top ten finalists. The winner will be announced at the League's 3rd Annual Symposium on September 22nd in conjunction with the ICMA Conference in Baltimore, MD. This year's award recipient will also be the first person inducted into the League of Women in Government Hall of Fame.
For more information on each of the finalists, click on the link next to their photos.
The top ten finalists are: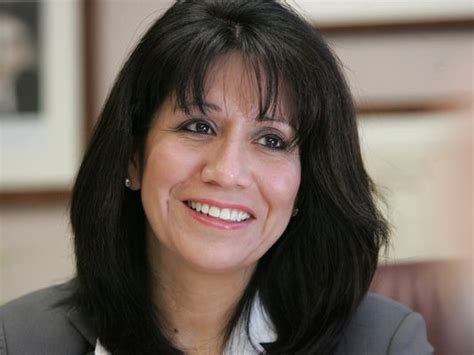 Jane Bais DiSessa, Deputy Mayor, Pontiac, MI
"Jane has achieved many "firsts" in the field of local government management which have allowed her to contribute to the city management profession and many others either within the field. Jane has commented that she always remembers the advice given by former San Antonio, Texas Mayor Henry Cisneros, during a speech in which he stated, "it's not about how many "firsts" are accomplished by today's Latinos, it's what we do with those achievements that matters the most."  Jane's career as a local government public administrator has taken her to Texas and Michigan working in seven cities. In addition to Jane's significant contributions to the communities in which she has served, she has contributed significantly to professional associations such as ICMA, the Local Government Hispanic Network (LGHN), Michigan Municipal League (MML), Michigan Local Government Managers Association (MLGMA), and Oakland County Managers' Association. Within these organizations Jane has served in leadership roles on the Boards of ICMA and LGHN and as Chairperson of several committees and task forces. Jane's significant contributions in time and talent in these professional associations demonstrates her past and continued commitment to the city management profession. However, as Jane would state that some of her most rewarding achievements have been not in her leadership roles in communities and professional associations, but, in her role as a mentor to not only many individuals just beginning their careers in local government, but, also to those who have been in the profession who needed someone in whom to confide and/or to seek guidance. Jane has been a great role model especially for women an minorities entering the local government profession." — Ruth Osuna, Manager in Transition and Magda Gonzalez, Manager in Transition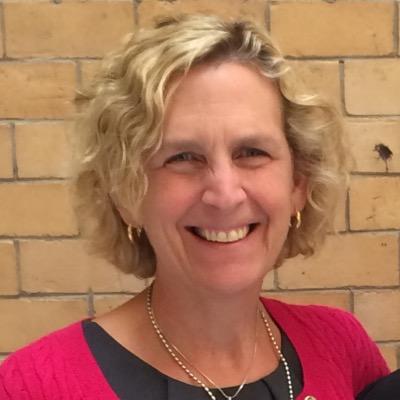 Kate Fitzpatrick, Town Manager, Needham, MA
"Kate is an outstanding town manager and her community of Needham benefits from her skills. But she brings so much more to the profession and her colleagues. She is always willing to get involved in a new initiative, especially if it focuses on the advancement or women. Two years ago she hosted the first Women Leading Government event in her town and we had about 25 people; a year later we had a sold out crowd with the Lt. Governor speaking to over 100 people. Kate has been working to grow WLG and we are hosting a large event on a campus this fall and are talking with ICMA about hosting a regional conference. She reaches out to any new women in the association and is always willing to meet with women who are looking to make the move up to management. I've known and worked with Kate for 20 years and she is always my first call if I am having trouble with a decision, she always helps me look at the situation from a different perspective and focus on a positive outcome. I call her the association's "moral compass." She has a network of friends and colleagues around the country that value and respect her in the same way. After 28 years in the business, she is just as excited about her work as ever and she engages others, women and men, to take on new challenges, like she is known do to." — Denise Baker, Senior Member Services Coordinator, Mass Municipal Association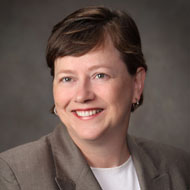 Anne Marie Gaura, Former City Manager, DeKalb, IL
"In addition to Anne Marie's impressive local government leadership and management skills, in 2011, she initiated the founding of the Legacy Project in Illinois, an organization dedicated to the advancement of women in local government. She coordinated a group of 10 women in Illinois dedicated to this concept, initiated a brainstorming session and not only got the ball rolling, but kept it rolling. As with any new organization, someone has to keep the momentum moving. Today, the Legacy Project is a thriving organization with an annual conference that brings together over 200 women, quarterly luncheons on timely topics and numerous other activities. It has been a model for other state organizations. It would not have happened without Anne Marie's leadership and dedication to the cause of advancing women in local government." — Heidi Voorhees, President, GovHRusa
Heather Geyer, City Manager, Northglenn, CO
"Heather has been appointed to her first City Manager job! She will become the City Manager for the City of Northglenn, CO. She will be the first female to serve as Manager for this city. With dignity and grace, she will close out a 12 year career with the City of Wheat Ridge. She is a graduate of the Senior Executive Institute (SEI) and a graduate of the Leadership ICMA Class of 2015. Geyer is serving her second year as President of the Foothills Animal Shelter Board of Directors, and she is a member of the Wheat Ridge Optimist Club, a local service organization supporting youth programming. She has received numerous national and state awards for organizational development, budget development and communications. Including an ELGL Knope of the Week and Top 100 Influencers recognition. Heather Is a co founder of the Colorado Women Leading Government. She started monthly coaching calls and has organized several events, panels and workshops bringing top leaders (especially women) together for the benefit of all. And as is the mark of a true leader, she passed the baton for new leaders to shine. CWLG has a strong foundation that others are building upon. Heather continues to serve the profession as a Regional Vice President for ICMA. Heather was the recipient of the 2018 Colorado City and County Management Association (CCCMA) Trailblazer Award. Coincidentally, because of course she did, Heather suggested that CCCMA establish this award in 2016 to raise awareness of the complex issue of women and diversity in city and county leadership roles and recognize those that are part of the solution. Heather ensured the cooperation of CWLG and ELGL to make this an annual award with an educational stipend. Only a true trailblazer would take it upon herself to make sure we awarded people in the profession who are moving the needle!" — Denise Taylor, CCCMA Executive Director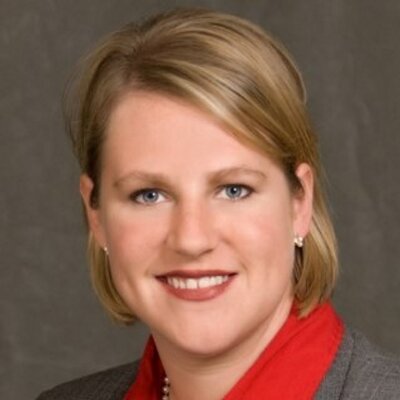 Amy Hamilton, City Manager, Richmond Heights, MO
"Amy is a role model as a female in the profession and inspiration to all in the ethics and competency she demonstrates as she leads her organization. She is an ICMA Credentialed Manager (2007) and continues to be dedicated to maintaining their high ethical standards. She was Richmond Heights first female City Manager. She is the second female City Manager and the first in 18 years, to win the Missouri City Manager Association's Jay T. Bell Professional Management Award. As someone who is relatively new to the field, I have looked to Amy as a role model. She has always made time for me when I needed help or advice. She is greatly respected by her colleges and leaders in the community. Both women and men in our region are lucky to have her as a role model of what a City Manager should be. What makes Amy different, is that she isn't only an inspiration to women, she is to the men looking to this field as well. She is intelligent, kind, positive, professional and has a true passion for local government. She is an incredible human and someone we can all strive to be a little more like." — Jessica Heslin, Assistant to the City Manager, Wentzville, MO
Karolyn Kent, Assistant City Manager, Mesa, AZ
"Ms. Karolyn Kent has demonstrated both formal and informal leadership in the Arizona City/County Management Association (ACMA) for the past decade. Ms. Kent has supported the City of Mesa's growing staff membership in the Alliance for Innovation, and personally mentors 'executive managers' who each spend three months in the City Manager's Office learning about city management and completing highly responsible projects for the City. She is an active participant in Arizona's Women Leading Government organization, and co-founded the ACMA Women Leading Government Facebook page, which is utilized by women throughout Arizona's local governments to share insights, accomplishments, opportunities, and to encourage each other in their local government careers. She has been the linchpin of the informal network of women in local government across AZ for many years and is now an active presence in the Arizona chapter of Women Leading Government. Ms. Kent actively mentors many young professionals, whether through Arizona State University, the Arizona City/County Manager's Association, or employees in her own organization. Her passion to improve communities extends much farther than the boundaries of Mesa; she has a positive impact on many communities through the support, advice, and friendly ear she provides to professionals across Arizona." — Natalie Lewis, Deputy City Manager, Mesa, AZ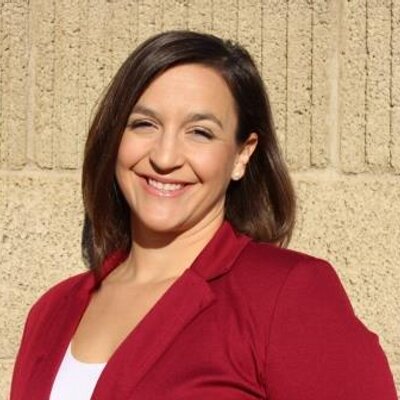 Nicole Lance, Assistant City Manager, Surprise, AZ
"Nicole's career began in 2006 working for the City of Maricopa, Arizona. Nicole was hired as Deputy City Manager for the City of Surprise, Arizona in early 2015. After two years she was promoted to Assistant City Manager, the position she holds today. Nicole has brought a fresh approach to government and community partnerships in Surprise leading to improved performance and outcomes across the whole organization, as well as spearheading a women's leadership initiative within the city. Throughout her tenure in these three cities, Nicole has consistently left every community and organization better than when she arrived. Beyond her exceptional operational talent, however, Nicole is first and foremost a leader and developer of people and culture. She is a mentor and friend to those who work with her and creates an environment that cultivates creativity, relationships, and professional and ethical excellence. She also recognizes that the work of local government extends far beyond the boundaries of her community and contributes countless hours to the health and future of the profession. Nicole is the Founder and President of Arizona Women Leading Government, is a Faculty Associate at the ASU School of Public Affairs, serves as a mentor for the Marvin Andrews Fellowship Program, and was the 2016 President of the Arizona City/County Management Association. She is directly shaping the future of Arizona local government through these many activities. Beyond being an exemplary professional with a commitment to local government and mentorship, Nicole is also a convener, creating a platform for women in the profession to build their own relationships and find their own strength and confidence. I can't think of a champion more deserving of this award." — Pam Davis, Assistant to the City Manager, Goodyear, AZ
Dionne Mack, Deputy City Manager, El Paso, TX
"Since joining the City of El Paso, Ms. Mack's professional advancement has been a reflection of her ongoing commitment to the organization and passion for improving services for the diverse communities of our city. DCM Mack has a professional track record of leading with passion and compassion. Her humble confidence is complimented by her energy and genuine interest in creating positive change for residences of the community. She addresses issues in a thoughtful, inclusive manner while maintaining focus on the big picture. Perhaps a passage from an interview that DCM Mack gave early in her career best illustrates her professional philosophy and passion as a public servant. DC Mack declared upon taking over the scandal-scarred system in 2007 that a library should be more like a community center than a "sterile, educational place that's somewhat elitist." So she ordered the librarians to stop shushing. "Teens are not quiet," she told the Daily News at the time. "If you kick them out, it makes a difference in the way they experience the library for the rest of their lives." [Brooklyn Daily News]. The aforementioned is a brief illustration of DCM Mack'Äôs accomplishments. This submission is made in recognition of the meaningful difference that DCM Mack has made throughout the course of her career. She has been a pioneer in the various positions she has held and supported others to rise with her." — Claudia Lujan, Human Resources Assistant Director, El Paso, TX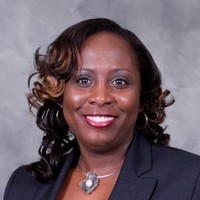 Opal Mauldin-Jones, City Manager, Lancaster, TX
"Mrs. Mauldin-Jones has long been the first in many of her roles in city management. The first African-American woman appointed as a City Manager in Lancaster; the first African-American woman to serve on the Texas City Management Association Board of Directors; and more. In each of these roles, she demonstrates grace, integrity and a strong sense of self that allows her to advocate for women and to show other women how to effectively participate in leadership roles. Opal balances (or juggles) motherhood, leadership, church and relationships with a lot of determination and patience. Her social media posts are inspiring and thought-provoking. Her mentorship of other women has contributed to a richer pipeline of future female city managers.
She has mentored numerous aspiring Assistant City Managers and Management Assistants throughout her career, and continues to speak and share her passion for the profession. She excels at turning ideas into results that are in line with personal goals as well as the goals of your organization, which is why she is asked to speak to professionals regarding these aforementioned topics as well as the topic of work/life balance. With an overwhelming list of accomplishments and leadership roles, what most shines in Opal Mauldin-Jones is character and humility. On any given day, you may find her responding to council concerns, taking a utility bill payment due to a high call volume, meeting with a State representative, picking up a mop to clean up a spill in the lobby, and later sitting down for a one on one interview to help a graduate student's assignment. She remains ethically sound in turbulent times, and pushes others to challenge the status quo. A group of female local government leaders in Texas were polled regarding who to nominate for this prestigious award. We all agreed there is no one more deserving of this award than wife, mother, mentor, and City Manager of the City of Lancaster – Opal Mauldin-Jones." — Paulette Hartman, City Manager, North Richland Hills, TX
Peggy Merriss, City Manager, Decatur, GA
"Peggy Merriss is not only the first female city manager of Decatur, Ga — she has been in that position for 25 years. Wow! Almost unheard of in local government. Among her many accolades are  the completion of the SEI program at the UVA and receiving her ICMA Credential Manager designation in May 2003. In addition, Peggy previously served as the President of ICMA, the first woman and youngest person to ever hold the office. She is a member of the Board of Directors of ICMA-RC and has served on the Board of the Alliance for Innovation. The Georgia City/County Management Association awarded her with the Pillar of Professional Excellence Award in 2008 and in 2003 she was awarded the "Georgia Excellence in Public Service Award." The list goes on and on. But, what makes Peggy so special aren't the awards. It is the manner in which she leads. She has been so successful because she leads with dignity, grace and is over the top humble and grateful for the life in public service she has experienced. In addition, many are not aware of how diverse her own organization is. Her leadership team is balanced with women, men AND people of color. Again, she has done all of this in a quiet, professional manner. Not because it wins awards. She does it because it makes her organization and community better. That being said, those who know her personally are lucky enough to have have experienced the lighter side of Peggy's wit and wisdom — sometimes dry, sometimes edgy, but always good-natured. She has set the bar high for everyone who will come after her. I am privileged to know her. " — Pamela Antil, Assistant City Administrator, Santa Barbara, CA
Join your colleagues from across the nation for the 3rd Annual ICMA University + League of Women in Government Symposium. This pre-conference event focuses on trending issues that are important to not only local government women, but to everyone who is striving for inclusivity and gender equity in their organizations. Tickets are only $25 and may be purchased online through the ICMA Annual Conference Registration process. Look for the Symposium under the "ICMA UNIVERSITY WORKSHOPS" section in the ONLINE REGISTRATION FORM WHICH MAY BE FOUND HERE.
____________________