LWG Interview with Jane Brautigam, City Manager – Boulder, CO on Being the Next ICMA President Elect, Social Resilience and the Importance of Embracing Your Career
By LWG Editor
League CAO, Pam Antil recently spoke with newly selected ICMA President Elect Jane Brautigam (City Manager, Boulder, CO). Pam and Jane spoke about the concept of social resilience, the ICMA Task Force on Women in the Profession Report and working full-time while raising children. Here is the interview:
Pam: Congratulations on being selected President Elect for ICMA. What inspired you to take on this important role for the ICMA Executive Board?
Jane: One of the things that is true in our world is that if you ask people to do something, they usually say yes. A couple of people asked me to run for the President Elect position. I was honored to be asked and said yes. I feel that now is the time for more women to step up. As one of "the first" woman a few time over forty years – first female city attorney, first female city manager, etc. I wanted to step up to represent all of the women in our profession. I hope in some way that inspires other women to go for city manager positions or seats on the ICMA Board even if they would be the first woman in some cases.
Pam: A few years have gone by since the release of the 2014 ICMA Task Force on Women in the Profession, since you were on the Board at that time, what are your thoughts on the report 4 years later?
Jane: I love the work that the Task Force did. What struck me about the report was the part about how women need to feel they have ticked ALL of the requirement boxes" before they apply for a senior level position. Whereas, men appear to be more confident even if only a few of the requirement boxes are ticked. In fact, I discussed this with my daughter Jessica who is also in the public sector and a planner by trade.
About a year after the report came out, I was talking to my daughter who had been the long ranger planner in Aspen at the time and was contemplating applying to be the community development director. She was telling me that she wasn't sure she should apply because she didn't feel she met all of the requirements. Specifically, that she had not managed people in her career. I told her that her internal reaction of "not doing enough" was normal and I urged her to read the Task Force Report. After reading the report she was inspired to go for it and got the job. Talking to me as her mom was good, but reading the research and understanding the need for women to step forward even if they don't have all the boxes checked was helpful to her. It made me even more proud to be a part of the ICMA Board when the Task Force Report was adopted.
Pam: How did your career in public service begin?
Jane: When I went to law school in the early 1970's we were so proud that 20 percent of our class was women. That was historic in the 70's. Today about 50 percent of those in law school are women. I was reminded recently while watching the movie, RBG, the obligation I felt in law school to make something of this special spot in law school that I had achieved. I needed to own my career and be a professional woman because back in the day people would say, 'you took a space that a man could have had.' As one of only a few women at that time it was critical to make something of that. I never wanted anyone to think they made a mistake when they picked me to be in my law school class. This obligation has been sitting on my shoulders my entire career. It's part of the reason why I applied to be the President of ICMA. I feel the obligation to show that women can do it!
Pam: Why do you think there aren't more women in the city/county Manager seats across the country?
Jane: My belief is that the selectors are elected officials and that in the 1990's and early 2000's did not have the vision that a woman could be a city manager. I think that is changing. I'm seeing more women getting selected in great candidate pools with men and women. It's an evolution. The elected officials aren't in our field and don't really see the great women and people of color in our field. They see the people in their neighborhood, their kid's soccer practice, etc. and don't always see the amazing people out there serving their communities. But, I feel this is changing.
One of the things the Task Force Report also suggested was getting in front of more elected officials at National League of Cities, U.S. Conference of Mayors and state leagues to talk about bias in the hiring processes across the country, gender balance and like seeing the League of Women in Government taking on that role. This is an area where the League and ICMA can work together to educate more elected officials about the value of diversity and inclusion in hiring. Elected officials need to see more women in senior roles so that it becomes the norm. I hope we will be seeing more of this in the not too distant future.
Pam: Looking forward, what do you want to achieve during your term as President?
 Jane: In 2013 there was a really big and unexpected flood in our community of Boulder, CO. There was a lot of devastation to the region due to the flooding. We had a lot of property damage, but no one was hurt. As we were moving towards recovery, we realized through the work we did on resiliency after the flood, that one of the chronic stresses on the community is people don't know their neighbor. We had lots of calls during the flooding to volunteer to help, but we had nothing formally set up. So I started thinking about the idea of "social resilience." When I am President, it is something I'd like to start a conversation about nationally.
As local governments, we need our residents to feel like they belong to the community and have friends they can call upon in times of trouble. Somewhere along the way this concept has been lost in many communities. I saw this on a trip for ICMA in Wellington, New Zealand. They had developed a program to go to the small towns around Wellington to talk about building community in those small towns. I thought this was a brilliant idea. So after the 2013 floods, we brought the colleagues from Wellington to Boulder to talk to us about how they created this concept of resiliency. As a result, we created a new program called 'Better Together' in which we do a training of 3-4 weeks with people on how each of their neighborhoods to create a social network so in times of trouble you have a group of people to count on and a resiliency plan for your neighborhood. That's what I want to talk about during my term.
Pam: How do you scale that training citywide?
 Jane: We are still figuring that out! What we tried to do was roll out a pilot program via a local not-for-profit in town, but they found that they couldn't scale throughout a bigger portion of the city. So we are pulling it back to the City of Boulder and we are working on what to do next to better scale it after learning from the pilot program. We are in the beginning phases of that process now. One key is a strong volunteer program which I learned back when I was city manager in Dublin, OH. Boulder now has a volunteer coordinator which will help. We will keep working to bring all of these pieces together to try to take the work we are doing with our volunteers to scale a broader network citywide.
This connects well with conversations about social equity across the nation. Lots of exciting ideas intersect. That's what I'm excited about and where I'm coming from. People are drawn to ideas that look towards the future.
Pam: What advice do you give to young women who want to be a city/county managers some day?
Jane: My advice is that they say 'yes' to opportunities. Hopefully, they are in organizations that ask them to do more. You have to be a person who says 'yes' to new things being asked of them. Being positive, optimistic and looking towards the future are attributes that great city managers have and look for in others. When people are stepping up and going the extra mile they are seen as rising stars. A career path can then be seen by city managers for those that step up.
Pam: You worked full-time, first as a City Attorney and then City Manager, while raising kids – what advice do you have for others balancing work and family?
Jane: I was a city attorney for part of the time my kids were young. The whole time I worked. I did it because I love working and love public service. I grew up thinking there were no barriers for me as a woman and that it was part of my responsibility to own the gifts that I have and use them in the world. I found that I had the ability to go to work and feel fulfilled and then go home and also have family fulfillment. It's inspiring for children to see their mom is somebody who is capable, does lots of things and also has a life of their own. Years later when my daughter was in grad school she told me she leaned and was grateful for the strength she saw in me growing up. Embrace your career because your kids will be so proud of you. Kids need to see you embrace your own life so they can see how awesome life is. I really believe that.
____________________
Jane S. Brautigam is an ICMA Credentialed Manager and was appointed city manager of Boulder, CO in October 2008. She is the city's first female manager in its 90-year history. Before joining the City of Boulder, Brautigam was city manager for Dublin, Ohio from 2002 to 2008. Previously, she worked as the city manager (2000 to 2002) and city attorney (1996 to 2000) for Loveland, CO.; city attorney (1988 to 1995) and assistant city attorney (1985 to 1988) for Greenwood Village, CO.; and as assistant county attorney for Boulder County (1983 to 1985). Brautigam earned a Bachelor of Arts in history from Allegheny College and a law degree from the University of Pennsylvania Law School.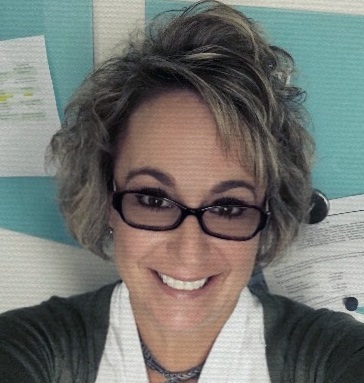 Pamela "Pam" W. Antil has over 25 years of experience directly managing and advising local government agencies across the country including small and large cities such as San Jose, CA, Ann Arbor, MI and Palo Alto, CA.  Currently, she is the Assistant City Administrator for the City of Santa Barbara, CA.
Ms. Antil has been recognized for her published articles and papers on a variety of topics including advancing women in local government; the future of policing in the United States; business networking; innovation and design thinking; post-merger/operational due diligence in the private sector; and use of social media by local government.  An avid networker herself and early adopter of social media in government, Ms. Antil founded the Municipal Managers group on LinkedIn in 2007, which has over 12,000 members today and the League of Women in Government in 2015, supporting the advancement of women in local government.
Pam is an active member of the International City/County Management Association, Cal-ICMA, Alliance for Innovation, Municipal Management Assistants of Northern & Southern California, BJA Executive Session on Police Leadership, Emerging Local Government Leaders as well as serves as a Board Member for Women Leading Government CA and President of the League of Women in Government. Pam is an ICMA Credentialed Manager, has a Bachelor's degree from Central Michigan University and a Master of Public Administration degree from California State University.