Girls and Early Leadership Experiences: Combating the "Leaky Pipeline" of Leadership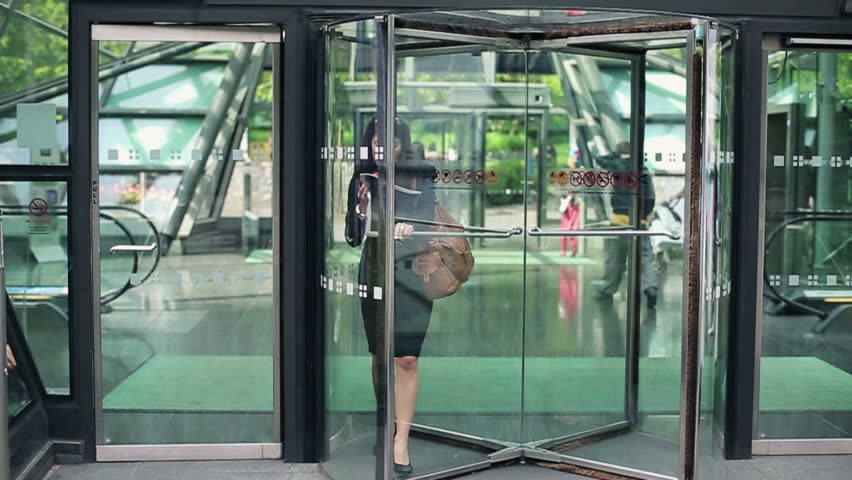 By Alexandra Jones, MPA Candidate – The University of North Carolina at Chapel Hill
The Numbers Don't Lie
There is a leaky pipeline of women up the leadership hierarchy. Take a look at the disturbing statistics: women in the United States make up 50% of the workforce, attain 57% of Bachelor's degrees, and hold 60% of Master's degrees. Yet, women make up only 3% of Chief Executive Officers and hold just 6% of other executive positions in all sectors. At the local government level, women make up between 13% and 20% of city and county management positions, depending on the state. That's far less than 59%, the percentage of Master of Public Administration recipients who are women.
Somewhere along the way, women are leaking from the leadership pipeline. Could this trend be affected by childhood leadership experiences? I asked this question because I had early experiences myself that I believe were transformative for my leadership aspirations. As a Girl Scout, I participated in programming that focused on discovering myself, connecting and collaborating with others, and taking action to make the world a better place. I even culminated 12 years of membership by earning the Gold Award, the highest achievement in Girl Scouting. Could this program have been the trigger that kick-started my own leadership journey?
My initial pondering turned out to have legs. New theories and research build on the belief that leadership development must begin early and continue throughout life. In particular, much attention has been placed on extracurricular activities in elementary school and early adolescence.
Lifelong Leadership Development
Research has shown that the majority of self-beliefs and career expectations emerge as early as 10 to 12 years of age. It is believed that extracurricular leadership development programs help children practice and develop leadership skills in a safe space. By learning proven leadership skills, children are able to develop a strong leadership identity which they can continue to draw upon in adulthood.
Research shows that single-gender experiences are more impactful for girls than co-ed activities, boosting their self-confidence and broadening career options. Female youth participants are also more likely to defy gendered social pressures by disagreeing with the belief that boys have more career options than girls, or that mothers are expected to take care of domestic responsibilities, even when both parents work.
The Pursuit of Leadership
There is a lack of research surrounding the impact of these programs on a woman's desire to pursue leadership opportunities, so I decided to conduct an original survey which questioned 205 women – 100 who participated in a youth leadership program and 105 who had not participated – to learn more about the effect of participation in youth leadership programs on promotion aspirations and self-perceptions of leadership.
This research produced enlightening results – the women who participated in leadership programs as girls were 22% more likely to aspire to be promoted to the next level in their career than women who had never participated. These same women were also 6% more likely to consider themselves a leader either at work or in their personal life than non-participants. While more research needs to be conducted to further understand this preliminary data, these numbers do indicate that out-of-school development programs may have an impact on self-perceptions of leadership as well as the desire to pursue leadership positions in the workforce.
Invest in Girls
It appears that after-school programs might be the key in encouraging girls to become women who aspire to climb the ladder of leadership. How can you help?
First, learn more: take a look at some of the resources below to bolster your familiarity with the subject. Remember, knowledge precedes action. Then, find what works for you: invest your time, invest your money, or invest in the girls in your life by enrolling them in programs. Check out some of these amazing leadership and character development programs specifically for girls – your investment might just influence a future CEO or Town Manager!
Programs
Girl Scouts
Girls, Inc.
Girls Leadership
Girls on the Run
Girls Who Code
I AM THAT GIRL
Play Like a Girl
Additional Resources
Beaty, LeAnn, and Trenton J. Davis. 2012. "Gender Disparity in Professional City Management: Making the Case for Enhancing Leadership Curriculum." Journal of Public Affairs Education 18 (4): 617-632.
Eagly, Alice H., and Steven J. Karau. 1991. "Gender and the Emergence of Leaders: A Meta-Analysis." Journal of Personality and Social Psychology 60 (5): 685-710.
Gilligan, Carol. 1993. In a Different Voice. Cambridge, MA: Harvard University Press.
Lang, Ilene H. 2010. "Targeting Inequity: The Gender Gap in U.S. Corporate Leadership." Catalyst. http://www.jec.senate.gov/public/_cache/files/90f0aade-d9f5-43e7-8501-46bbd1c69bb8/lang-written-testimony-and-appendix.pdf.
Murphy, Susan Elaine, and Rebecca J. Reichard. 2011. Early Development and Leadership: Building the Next Generation of Leaders. New York, NY: Routledge.
Schoenberg, Judy, Kimberlee Salmond, and Kamla Modi. 2012. "Girl Scouting Works: The Alumnae Impact Study." New York, NY: Girl Scout Research Institute. http://www.girlscouts.org/content/dam/girlscouts-gsusa/forms-and-documents/about-girl-scouts/research/girl_scouting_works_the_alumnae_impact_study.pdf.
Shapiro, Mary, Diane Grossman, Suzanne Carter, Karyn Martin, Patricia Deyton, and Diane Hammer. 2015. "Middle School Girls and the 'Leaky Pipeline' to Leadership." Middle School Journal 46 (5): 3-10. doi:10.1080/00940771.2015.11461919.
____________________
Alexandra "Alex" Jones is a Master of Public Administration Candidate at the University of North Carolina at Chapel Hill, where she is also pursuing a Certificate in Nonprofit Leadership. You can learn more about Alex on her e-portfolio: tinyurl.com/AJonesMPA and connect with her on Twitter: @ajones_mpa or LinkedIn: www.linkedin.com/in/alexandrajones. You can also reach Alex at alexsj@live.unc.edu.