More Mentoring Moments!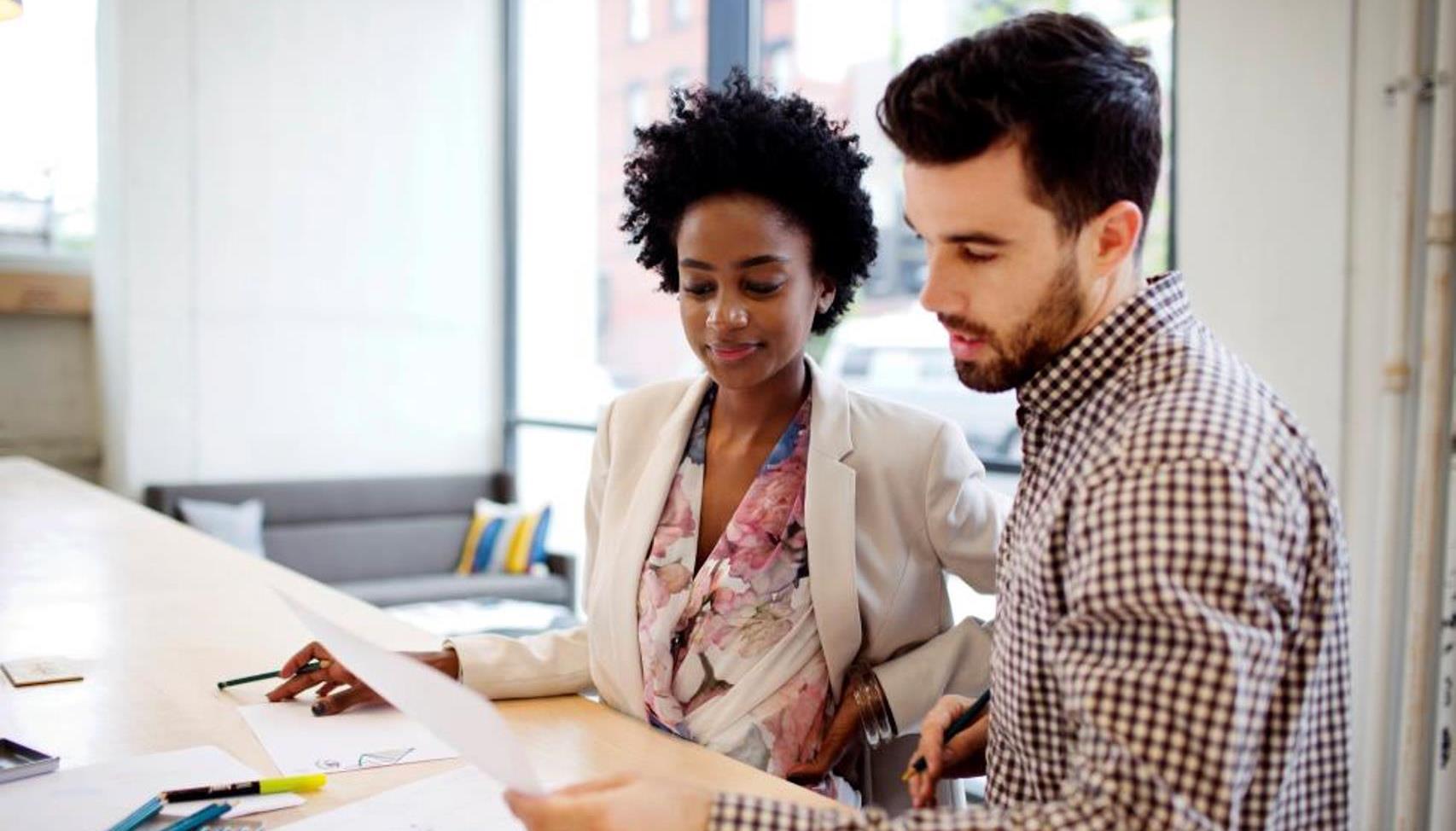 By LWG Editor
Earlier this month we shared some inspiring moments colleagues shared about what they've learned from their mentor for National Mentoring Month. As we wrap up January, here are some final thoughts from our contributors:
Approach Life with Compassion and Never Lose Your Sense of Humor!
I have been very fortunate to have a few special mentors in my professional life, but I would like to focus on the one who had the greatest influence on my career. I was hired as an Assistant Village Manager in 1986 by Stan Kennedy who had been the Village Manager for Wilmette, Illinois for 13 years at the time. He is a former ICMA President and passionate about local government. He has been an inspiration to me and a trusted advisor throughout my career. I also consider him one of my closest friends. He was a tough taskmaster, which was not always easy, but he delegated significant projects as well as provided me with ongoing and regular access to elected officials. I was completely responsible for coordinating the Village's budget process, served as the HR Director and Risk Manager and was the staff liaison to more than one Village Board standing committee. This positioned me well to succeed him when he retired from city management four and half years after I was hired. I followed him as Village Manager when I was 31 years old – the training and mentoring I received from him made that possible. In addition, he welcomed me into his extended family, both his city management friends and colleagues and his wife, Anne, and their children. They were at my wedding 29 years ago and this past September celebrated with us at our daughter's wedding. At ICMA conferences he would seek me out and introduce me to what seemed like everyone who was anyone in city management in the late 1980's.  I have been touched and inspired by his compassion and empathy and will always be grateful for his support, his sense of humor and for he and Anne's continued friendship. – Heidi Voorhees, President – GovHRUSA
Don't make a decision until you have too!
My long-term mentor is Paul Bussey, retired City Manager from the cities of Rancho Palos Verdes, La Palma, and Carlsbad, California. Paul was the first city manager I ever served as an assistant city manager. In fact, Paul saw fit to appoint me as an ACM when I was only 29 years old! He saw something in me that I'm not even sure I saw in myself way back then. Paul taught me the value of not only hard work and the value of public service, but keeping my dignity and grace under pressure. He has been instrumental in guiding many of my career decisions – moving to and from California in the 1990's as well as when I returned to serve as the ACM in Palo Alto, CA in 2010. Paul's many words of wisdom have stayed with me in my 25+ year career, but my favorite is, "Don't make a decision until you have to – rushing often leads to mistakes." — Pamela "Pam" Antil, Assistant City Administrator, Santa Barbara, CA
Two Grandmas
When we adopted our second son sixteen years ago there was not time to prepare our first son for the change that was about to occur at home– no nine months of messaging about how precious it would be to be a big brother. With the new delivery from the stork, there was much hustle and bustle in our home including the arrival of some grandparents. Nothing made my eldest son more proud than to pronounce "I have two grandmas!" He never stopped to think that other children his age might be similarly blessed.
So what does any of this have to do with January being National Mentoring Month? Well, too often when one is asked the question: "Who do you consider to be your mentor?" we scratch our heads and try to identify the one person above all others that has contributed or contributes to our personal and professional growth. Or, when asked "Who you going to call?" we search for one name to single out.
I have received important mentoring at different times throughout my career by several people. I will mention just two in this piece – a long time boss and my professional coach. I call on both of them in times of need. My former boss, Rick, now retired, has been there to counsel me during decision-making quandaries. Should I hire an outside police chief? Should I apply for this new, crazy demanding job? How do I escort a long-time colleague into another organization? These are just a few of the dilemmas he has helped me resolve. The important factors about my relationship with him are his availability and his candor. He has provided me a terrific model to pattern when I get the occasional request for professional advice.
The second mentor I want to give a shout out to is the woman who has served as my professional coach for the past 15 years. Another of the misperceptions some have about mentors is that their advice and counsel has to come without a fee. My coach, Mary Jo, is always there for me and although at times I pay a fee for her services, most times her sage advice comes to me as a friend.
It's obvious to many of us that gender diversity in our organizations is critical. The League of Women in Government and others have lobbied convincingly that gender diversity in the leadership of public organizations is just as critical. Perhaps the simple message here is that we should seek the same diversity from those we rely on for mentoring. – Ted Staton, City Manager – Upper Arlington, OH
Mentors do not judge – they counsel!
As I pondered the question of how my mentor has influenced me I realized I have a very different answer than most. I consider my colleagues in the Michigan Municipal Executives (MME) all my mentors! I have learned and been supported by so many in MME I cannot only name one. They accepted me when I joined as a department leader, nurtured me through my first Village Manager/Finance Director job and celebrated with me when I was selected as the Battle Creek City Manager. I can't imagine doing this work without them. They do not judge, they counsel, they lift you up when things are going wrong, and most of all they support the profession that I love. Here is to you MME for all the love and encouragement that I know you do for so many and will continue to do so for future leaders. I am the city manager I am today because of you. Many thanks. — Rebecca Fleury, City Manager – Battle Creek, MI
Stand up for what is right even if it's not popular!
It wasn't until 2015, when my new mentor and boss, Pam Antil, Assistant City Administrator, Santa Barbara, CA, entered my life that I finally had someone worth listening to and she is full of sage advice! She has taught me how to take on challenges that belong to me and let others keep issues that belong to them! She has shown me how to be strong and smart in my negotiations and how to stand up for what is right even when it is not popular. She has already passed on many lessons and I appreciate that she gives me the space to lead my team and is there when I need her. — Jessica "Jess" Cadiente, Library Director – Santa Barbara, CA
We hope you enjoyed each of the mentoring vignettes that were shared for Mentoring Month. If you'd like to submit something about YOUR mentor and how they've impacted YOUR career, email your post to Info@LeagueOfWomenInGovernment.org.