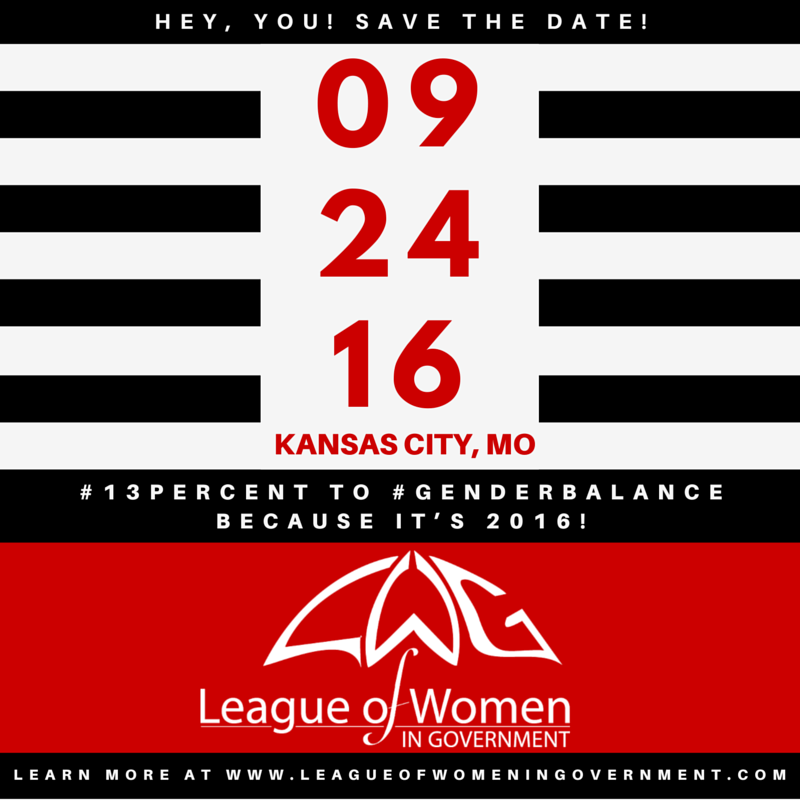 The League of Women in Government is pleased to announce our first signature symposium event in collaboration with the International City/County Management Association:
#13Percent to #GenderBalance……BECAUSE IT'S 2016!
Join us on Saturday, September 24, 2016 in Kansas City, Missouri for what we know will be an amazing event for women AND MEN in local government. Stay tuned here for more details and registration information in the coming weeks!