President's Message
On Monday night, my Clemson Tigers won the College Football Playoff to become the 2018 National Champions, so I'm headed to Clemson this weekend for the celebratory parade. There will be coaches and players riding in sleek convertibles, marching bands, dancing in the streets, and loud cheering. It will be a time of joy and pride.
If you aren't familiar with our head football coach, Dabo Swinney, allow me to introduce you to someone who could change your life.
In 2008, Dabo was a recruiter at Clemson, and when the head coach left, he was promoted to interim head coach. He had never been a head coach of any program before and had very little experience. (Sound familiar? An unknown, unproven assistant becoming an interim manager?) Six weeks later, he was given the job, and the decision was roundly criticized by the sports world. Reporters gave the Athletic Director a "D" in coach selection. At the press conference where they made the formal announcement, someone asked him, ""Do you feel like Clemson is taking a gamble on you in some regards just because of your lack of head coaching, or even coordinator, experience?" Swinney wasn't fazed by the doubt. He just shook his head and simply answered, "No."
His first two seasons were a little shaky. Some of the fans turned on him. There were losses. There were calls for his head. He was openly mocked and ridiculed for being a "cheerleader coach."
But ten years later, Coach Swinney has won two national championships, five conference championships, Bobby Dodd Coach of the Year, ACC Coach of the Year, Home Depot Coach of the Year, Walter Camp Coach of the Year, George Munger Award, Paul "Bear" Bryant Award, and the Woody Hayes Award. He has shattered NCAA records of all kinds, is one of the best recruiters in the country, and in 2018, his program boasted an 87% graduation success rate.
The man is a living legend. ( Even Jon Gordon talks about him!) He does everything with passion. He holds his players to the highest standards. His mantra is "Best is the standard." He defends his team and the school with an intensity that would make you certain he was an alum (he's not, he graduated from and played football for Alabama.) He dances with abandon in the locker room after wins. He gives fiery, highly quotable, and inspirational pre- and post-game speeches. He tells his players to "have fun." He tells his players that he loves them.
I don't have enough space here to fully explain how transformational his leadership is, so I'll share some links instead, but I want you to remember that someone this successful once started with almost nothing but an unshakeable belief in his own abilities.
Let's go back to that parade: What if we had a parade for all of our accomplishments? For our new jobs, our completed projects, our balanced budgets, our successful negotiations? What if the hallways in your office rained ticker tape every time you provided transparent government? Well, that would be a mess, and public safety can't close the streets every day, but we can celebrate in smaller ways what we've done well. We can dance in our offices, we can give ourselves credit, and we can hold giant pizza parties.
Next week…announcing The League Book Club! Stay tuned!
More on Dabo Swinney's leadership style:
https://www.jmorganthomas.com/blog/8-leadership-skills-i-learned-from-dabo-swinney-on-the-kelly-bryant-decision
https://upstatebusinessjournal.com/clemsons-dabo-swinney-just-slogan-leadership-philosophy/
https://bleacherreport.com/articles/2814534-video-dabo-swinney-gives-epic-postgame-interview-after-clemson-beats-alabama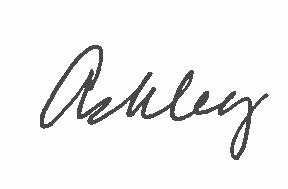 Ashley Jacobs, President