GovHR USA President, Heidi Voorhees' Best Tips for Developing a Resume
By Heidi Voorhees, President, GovHR USA
I've had the opportunity to review thousands of resumes in my career as an executive recruiter. I am often asked about what candidates should include or avoid in their resumes. These are my Top 10 Tips:
Develop a chronological resume that is easy to follow. Provide a one sentence description of each position you've held, the name of the organization including the city and state, and then indicate your accomplishments while you held that job. If you had a wide variety of responsibilities, consider creating subheadings such as Human Resources, Financial Management, Economic Development, etc.
Quantify, quantify, quantify!! If you supervised employees, indicate the number of employees you supervised. If you were responsible for a budget, indicate the amount of the budget. If you secured a grant, indicate the amount of the grant.
Account for all gaps in your resume. Do not give recruiters or human resource professionals a good reason to set your resume aside.
If you've had experience in a field that you do not believe is relevant to the position, still include it. First, it will keep you from having a gap in your resume. Second, more and more employers are looking for candidates with a diversity of experience.
Do not use colored paper or other methods to "set your resume a part from others." Do consider using a higher weight of plain paper if you are mailing a resume or presenting it in person.
Your resume can be longer than two pages if it is well organized and you have a good story to tell.
Avoid flowery career objectives or sections that list adjectives describing your skill sets. Instead, use your valuable resume space to describe accomplishments that demonstrate those qualities.
Include a section that shows your volunteer activities, whether or not those are professionally related. Include coaching, service organizations, or not for profit groups you may be involved in.
Always, always, always develop a one page, well written cover letter that is specific to the position. An e-mail transmitting your resume is not a cover letter. In developing your cover letter, try to tie your experience to the position.
If you've had a favorable newspaper article written about you or you authored a short professional article for a journal, consider including it with your resume.
Reprinted with permission from GovHR USA. 
_________________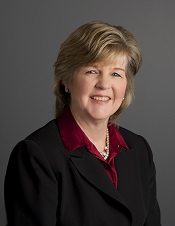 Heidi Voorhees has led more than 150 recruitments for local government and not for profit entities across the country and takes pride in facilitating a tailored, thorough process that gives elected and appointed officials the tools they need to make critical human resource decisions.  In addition, her firm, Voorhees Associates (2009 – 2013) provided management consulting in compensation, performance evaluation, public safety and organizational audits to more than 53 clients in 6 states.
In addition to her 13 years of executive recruitment and management consulting experience, she has 19 years of local government leadership and management service, with the Villages of Wilmette and Schaumburg, Illinois, and the City of Kansas City, Missouri. From 1990 to 2001, Ms. Voorhees served as the Village Manager for Wilmette, Illinois, one of Chicagoland's notable residential suburbs located on the shore of Lake Michigan. During her tenure, Ms. Voorhees focused on delivering high quality services, streamlining administrative and management functions and team building throughout the organization that employed 200 individuals. Under her leadership, the organization developed a collaborative budget process, formalized its long range capital improvement program, and developed budget and financial policies that led to the achievement of a AAA bond rating for the community.
Since leaving the Village of Wilmette in 2001, Ms. Voorhees has been an Adjunct Instructor for the Center for Public Safety located on the campus of Northwestern University.  She has  instructed law enforcement executives in the Executive Management Program on management, community relations, and organizational culture. Ms. Voorhees has also been an Instructor for the Northwestern University Master's Degree Program in Public Policy and Administration.
Ms. Voorhees holds a Master's Degree in Public Affairs from the School of Public and Environmental Affairs at Indiana University. She also has a Bachelor of Science degree in Political Science from Illinois State University.