What We've Learned From Our Mentors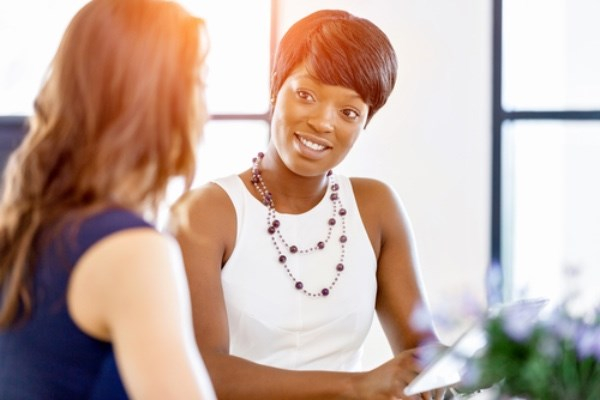 By LWG Editor
National Mentoring Month officially began in 2002 to draw attention to the need for youth mentors across the nation. It has since become a celebrated event in the workplace both in the public and private sectors. A Mentor is a person that can work with individuals as a source of wisdom, teaching and support. Generally, the relationship between the mentor and her protégé or mentee is a long-term relationship where the focus is on supporting the growth and development of the person being mentored.
We asked some of our members to tell us about their mentors and the best advice they've received through the years. Here's what they shared with us:
You'll never win a fight with people who buy ink by the gallon and paper by the ton.
I've had a series of mentors during different parts of my career. Cal Horton who was the ACM in Decatur who hired me (he later went to Chapel Hill as the Town Manager) has been a mentor and friend for over 33 years. The first thing he gave me was a copy of the "Athenian Oath" and his role modeling of the standard that our communities should be left  "not only the same but better" because we are here has been part of the foundation of my career.  Cal also taught me that work should be inspiring, important and FUN!  He has an awesome sense of humor.  Curtis Branscome who was the previous City Manager in Decatur was always able to put things in precise perspective:  my two favorites lessons from him are: 'Anything worth doing, is worth undoing;' and 'You'll never win a fight with people who buy ink by the gallon and paper by the ton.' Both of them put a lot of time and effort into developing a just-out-of-graduate-school 22 year old into the City Manager I am today. — Peggy Merriss, City Manager – Decatur, GA
Mentor lesson — daydream!
I've actually been fortunate during my career to have two or three mentors, however, the one that comes to mind is Leroy Hansen, Airport Director, Assistant City Manager, City of Oklahoma City. He is now deceased, but when I began at the airport, the position was new, Business and Property Manager, for the City's three airports.  I knew zero about airports, but Leroy had worked with me in other City departments and was positive I'd succeed.  His approach to guidance was in the form of "stories," always with a message and a moral lesson.  He would sit and gaze out the window in his office that overlooked the airfield, and I assumed he was "daydreaming." When I asked about it, he said, "HJ always give yourself time to think and dream. Day dreaming is planning in your mind." — Hazel Johns, Airport Director – Santa Barbara, CA
Learning through story telling and humor.
In June 1997, I stepped into the Lexington, MA Town Hall, where I would work as a Management Intern for the next two wonderful years.  It was at that time that I first met Town Manager Rick White and Assistant to the Town Manager Candy McLaughlin.  The two of them, along with many others, provided me with guidance, inspiration, humor, and an incredibly rewarding experience that established a strong foundation for my local government career.
Candy, who overflows with kindness and humility, offered me helpful guidance and support for the work I was doing.  The latitude and independence that she afforded me in preparing the Town's budget document helped give me a tremendous amount of professional confidence. Rick's style and approach made the work environment rewarding, challenging and fun. The stories he would share over lunch, often about his childhood in the Boston area attending Catholic school, left everyone laughing.  He had high expectations for quality and made me confront aspects of my own style and interpersonal tendencies, so that I would be aware of them and, as a result, could better prevent them from becoming liabilities.  I owe so much to Candy and Rick and the incredible working environment and experience they provided me in Lexington. — Michael Baker, Deputy Village Manager – Downers Grove, IL
A direct report becomes the mentor.
My most important mentor was Dan Richards, my chief deputy when I was the Travis County Sheriff. Chief Richards had a very calm demeanor. Although I was his boss, he guided me whenever there were important decisions to be made as Sheriff. He would ask the hard questions in a respectful manner and always reminded me that I should not only do the right thing, but also do it for the right reason. After Dan retired, he continued to be someone I turned to for guidance. Sadly, a drunk driver killed Dan, but I will never forget all that he taught me. — Margo Frasier, Police Monitor – Austin, TX and former Sheriff, Travis County, TX
An MPA assignment led to a job and a mentor.
In 1988, as an MPA student at the ICMA conference, I had to interview a city manager and learn more about the profession, their values, and goals. I was so fortunate to be assigned Ron LeBlanc who was from Engine, Oregon at the time. I remember that I left the conversation with a renewed sense of hope and excitement about the city management profession. I had met a person who truly valued young women professionals and was encouraging and inspirational about what the future could hold for us.
Months go by and I am trying to find a full time internship in order to fulfill the requirements of the KU MPA program. I receive a handwritten note in the mail from Ron LeBlanc announcing that he had just been selected as the city manager in Olathe, Kansas. He suggested that there would be some openings and that I should consider them if I was interested. I was elated to possibly get the opportunity to work for Ron LeBlanc. I applied as soon as the assistant to the city manager position was posted. When I was called for an interview I was so excited.  After a tough interview and assessment process Ron LeBlanc called me to offer me a job. Out of the five that interviewed, I was the only woman. I truly felt that Ron LeBlanc had given me the chance of a lifetime to grow, learn and hone my skills.
Ron LeBlanc has a mentoring style that is easy going, fun, yet demanding.  I remember getting assignments and projects from Ron LeBlanc that were innovative and unique. I often saw those same ideas a few months later on the cover of PM magazine. He is visionary in that way. He helped me gain confidence and placed a lot of trust and responsibility in me during those early years.  I would make mistakes and he would coach me through it.  He would encourage me to "find my voice" because my thoughts mattered, especially in a room full of men. This advice has served me so well throughout my professional career.  In my 27-year career, and as an ICMA Vice President of the Mountain Plains, I have had the opportunity to work with many local government professionals.  Ron LeBlanc stands out to me as a person who has made a difference in the profession and continues to make a difference for women throughout local government. — Susan Sherman, Assistant City Manager – Olathe, KS
Be there for the right reasons.
My mentor is Charleston County Parks & Recreation Commission Executive Director Tom O'Rourke.  And he will hate that I used the word mentor.  I call him Coach because he is just that, a career coach and a life coach.  Just like a good coach, he doesn't focus on one-time missteps and never lectures on what I should have done.  He pushes me to identify the important things like why I do the work I do and who I'm really here to serve. He always stresses that if you are there for the right reasons, you will do the right thing. — Stacy Schweikhart, Community Information Manager – Kettering, OH
Participation = Commitment.
I've had several amazing mentors including many city managers and county administrators, but an important person early in my career was Bob Moncrief, the Housing and Redevelopment Manager for the City of Santa Monica when I was a senior analyst.  He was a great relationship builder, could make anyone in the room feel like his best friend, and used these skills, in addition to his vast experience in the field, to build influence in the organization. For his staff, he could cut through the controversy and conflict of an issue, which at times seemed irrational to a young analyst, to speak to the heart and meaning of the work we were doing.  One lesson he taught me was  "P=C" or, "participation = commitment," meaning to get people committed to a solution, they need to be involved in developing it.  He also reinforced the adage that "people don't care what you know unless they know you care." I've carried both these truths with me in my career. — Mona Miyasato, County Executive Officer – Santa Barbara, CA
Networking and connecting.
In my career I have had many role models but two mentors, in particular, to whom I will always be grateful. First is Frank Benest, retired City Manager. I participated in a program that assigned him to me as a mentor. I was thrilled due to his outstanding reputation and the fact that he seemed to know everyone! At the time he was heading up the Cal-ICMA Next Generation initiative and he invited me to sit in on meetings. He helped me sort out topics for an academic project I was working on. It seemed he had answers for all the questions I could ask. What I learned most from him was the importance of networking and creating relationships with people.
The other mentor that still influences me greatly is Pam Antil, Assistant City Administrator in Santa Barbara. We only worked together in San Jose briefly but her influence over my career was immeasurable. She was not only a mentor; she was a coach and a sponsor too. She constantly encouraged me to reach for more. She took a genuine interest in my career. It's always interesting to spin around in her orbit. She really knows how to connect people and you can't go anywhere without someone knowing her or wanting to make plans with her! What I've learned from her is the importance of being genuine, passionate about your beliefs and always taking things with a sense of humor. — Kathy Lang, IT Manager – San Jose, CA
**********
We hope you enjoyed each of the mentoring vignettes that were shared. In the coming days, the League will post new more mentoring moments in honor of National Mentoring Month. If you'd like to submit something about YOUR mentor and how they've impacted YOUR career, email your post to Info@LeagueOfWomenInGovernment.org.